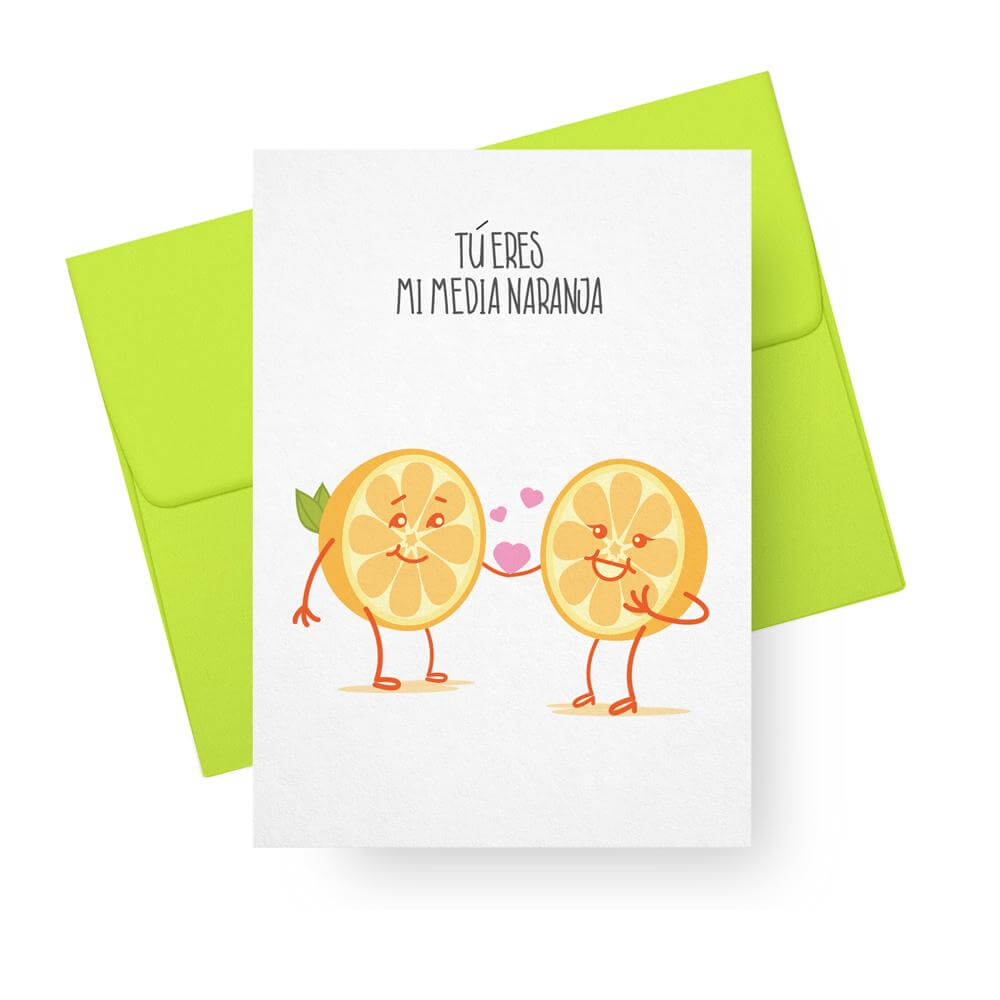 So cute!
I saw this and had to get this to send to my friend. We have this inside joke to tell each other we're each others media naranja, so it was perfect! I appreciate the simple design and all the space to write your own message!
Winning
I am always coming into my relationship with the best card. My partner loves orange juice and this could have been the best card to get.
Same goes for the other cards available. They have a taste of humor/puns and a dab of Goya (tiene que ser bueno).
I no longer look to the card section at the pharmacy. If I want to get a card for someone I truly care about, I go here.
LOVEDDD
I loved loved LOVEDDD this card! I like them because they are relatable. They are saying I grew up with and I'm a sucker for greeting cards so they are a perfect match for me!
This review has no content.
This review has no content.