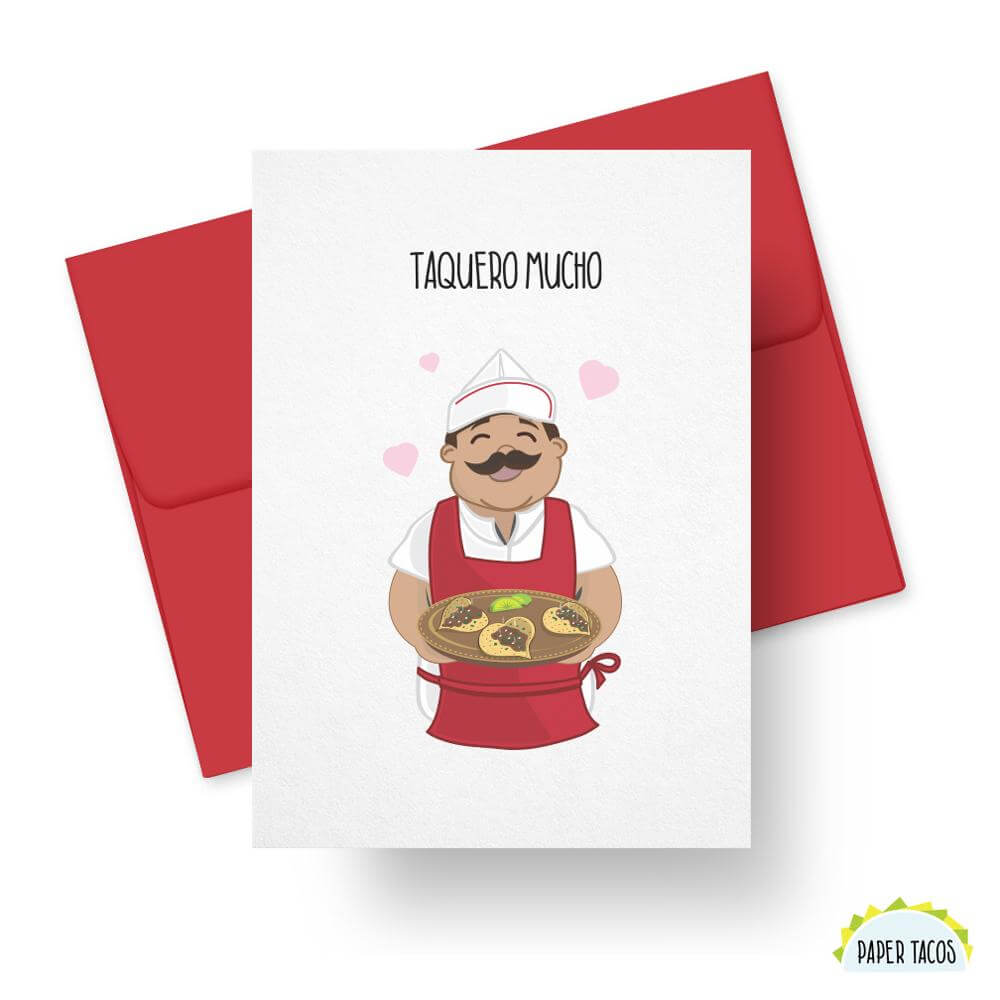 Best Vday card
I bought it for my bf for Valentine's Day. We prefer to buy from small shops and this card was perfect for him! Paper quality is nice and print is high quality. Arrived in timely order and I really appreciated the updates that notify me the process of my order! Will shop here again!
Super cute!
I gave this to my husband today and he loved it!!!
Your cards were amazing!
I bought a birthday card for my man's birthday & he loved the card, immediately he wanted to know where i got them. Its so nice to see our Hispanic culture being represented around us.
Cutest thing ever
I think your cards are genuine and creative and I like the fact that you use Spanish words in conjunction with what you're saying. Taquero mucho is my favorite one. You have many good ones.
I mailed the card to my lady for Valentine's and she told me it's the cutest thing ever. She loves your cards.
Diosito te bendiga
I think your cards are amazing. I really enjoy the cute sayings on them. My husband loves Tacos sooo the "taquero mucho" card was amusing to him, but he enjoyed it. Shipping was fast. NO complaints what's soo ever. I'll sure be buying more cards from your website. Diosito te bendiga hoy y siempre con tu negocio. Suerte!